Coleman County Electric Cooperative Scholarship Award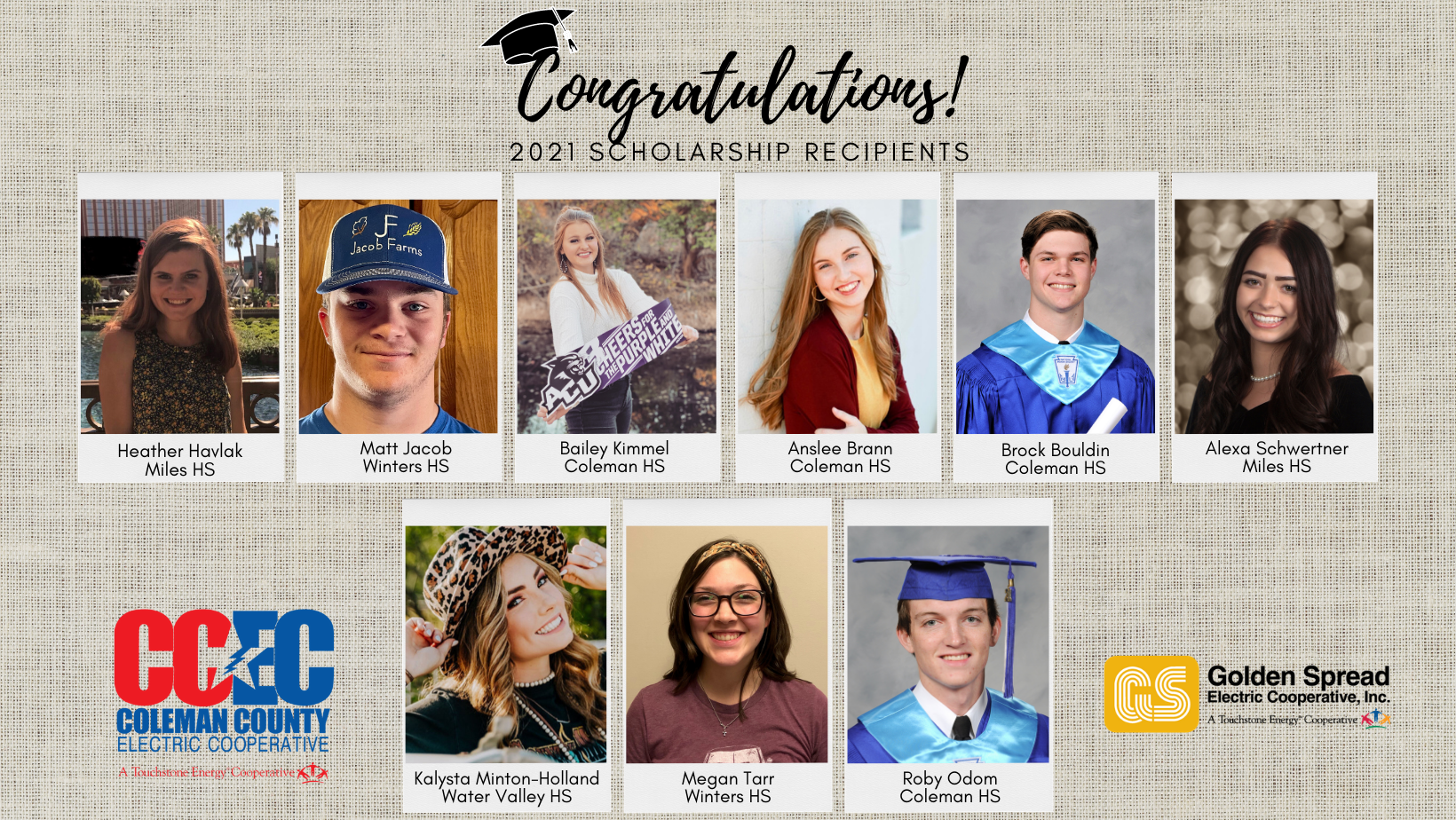 Purpose: The Coleman County Electric Cooperative provides financial assistance for qualified individuals who are seeking an institution of higher education.
Eligibility: This scholarship is available to 2021 high school graduates who will be attending a college, technical school, or university as a freshman. You must be a child of a member or child of a legal guardian who is a member of Coleman County Electric Cooperative. The applicant must reside with the active member whose residence is served by Coleman County Electric Cooperative.
Selection of Winners: Eligible applicants will be designated to their correct district by the Cooperative. Each application will be reviewed by the Board of Directors. One applicant from each district will be selected as a recipient of the scholarship.
The scholarship is $1,000.00 payable to the qualifying college, technical school, or university. The winner of the scholarship must show proof of being registered as a full-time student and provide the cooperative with the name, address, phone number, and student identification number of the institution they are going to attend.